Semi-Automatic Liquid Handling
in Industrial Labs
Highly precise and accurate dispensing and diluting with the Hamilton Microlab 600 Diluter and Dispenser
Watch the Webinar
Agenda
How can you ensure proper pipetting when dealing with increasing numbers of samples? How can you achieve more efficient, accurate and rapid liquid handling? There are many challenges we all face every day in the lab during dilution and dispensing steps. In this webinar we will address these challenges and we will present some successful solutions, with the key benefits you can expect to achieve. We will also present a virtual LIVE DEMO showing how to semi-automatize liquid handling in your lab in a productive way.
Why would you need the ML600 series instrument? How can it help you with increased efficiency in your daily liquid handling activities? Discover all its advantages in the laboratory and how it could improve all your routine operations.
Webinar key topics:
A review of dilution versus dispensing methods
Discover the main features and components of the ML600 instrument
Discover the advantages of the ML600 for industrial customer applications
See a LIVE DEMO of ML600 installation and set-up followed by a potential application in the food and beverage industry
Calibration tip video: Hamilton Microlab 600 diluter and dispenser
Virtual video: Hamilton Microlab 600 diluter and dispenser
Related documents
White Paper: Diluting and Dispensing vs Gravimetric
Brochure: Liquid Handling Hamilton Guide
Catalogue: MicrolabTM 600 Series
Download Documents
Our Speaker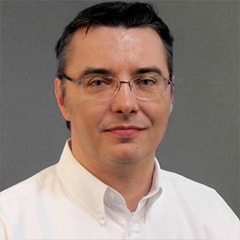 Alin Sgaroiu, MSc.
Area Sales Manager Laboratory Products, HAMILTON.
Register now to watch the webinar