Do You Ever Think How Safe are Your Samples at -80°C? Eppendorf Freezers and ULT Solutions Provide All the Answers
Find out how Eppendorf can answer this question and give you peace of mind.
Watch the Webinar
Agenda
After nearly 40 years, our freezer journey still continues in Eppendorf. By combining the longevity and quality of our existing freezers with future-proven sample monitoring and management systems, we have designed a new icon for -86 °C ultra-low temperature freezers in the 700 L class, the green CryoCube™ F740 freezer series. But that is just the beginning of the journey. In this webinar we will provide an objective look at all the challenges.
Webinar key topics:
The impact of freezer performance on sample safety
What can affect the reliability of your freezer and how you can contribute to improve it
The different approaches to sample monitoring
Our Speaker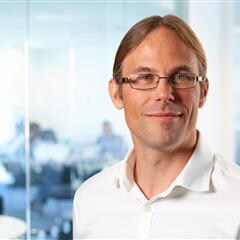 Mr. Stephen Dey
Head of Regional Segment Marketing Europe, Eppendorf
Register now to watch the webinar